THX CERTIFIED 2.1 ACTIVE SPEAKER SYSTEM – E235 -RED
AWARD-WINNING 176 WATTS OF QUALITY SOUND
Bridging the world of design thinking and engineering with the latest in technology, Edifier introduces the Luna E235 THX-certified active speaker system to the world of multimedia, movies and gaming.
At a staggering 176 watts of output sound, this system comes in signature Edifier red from the Luna range as well as classic black.
FEATURES
THX-certified home entertainment system with wireless subwoofer.
Bluetooth aptX technology.
Optical input ideal for digital audio devices including Playstation® and Xbox® gaming consoles.
5.8GHz wireless active subwoofer with two 8" speakers delivers a power level of 100watts RMS.
2-way 38watt RMS bi-amplified satellite speakers with natural silk dome tweeters and passive radiators.
Total power: 176watt RMS.
Built-in Digital Signal Processing (DSP) and Dynamic Range Control (DRC), and 3D sound processing.
Touch-sensitive controls for power, volume and track change.
SPECIFICATIONS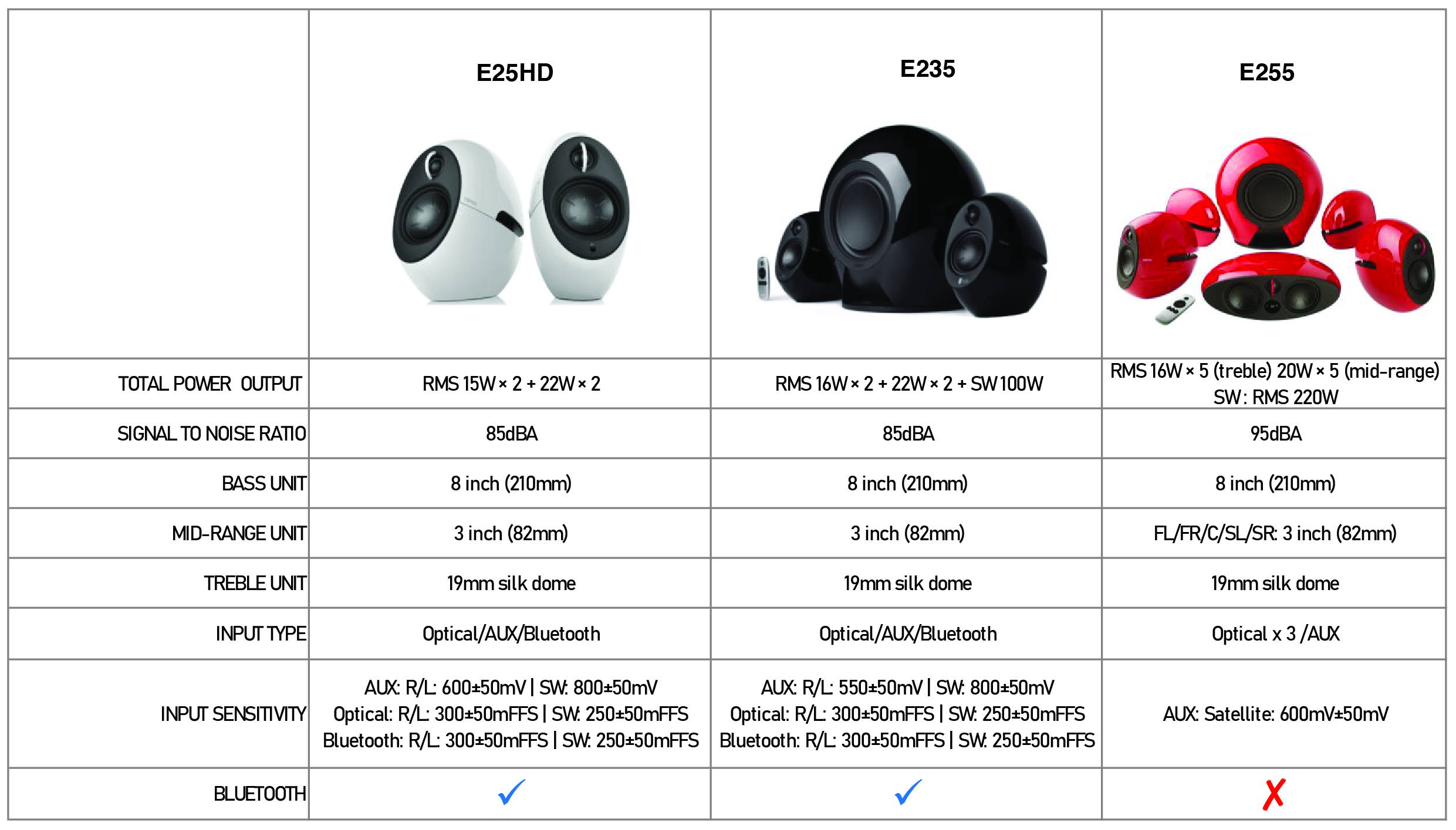 AWARD-WINNING SOUND SYSTEM
Independent industrial designers, engineers and members of the trade media have given the e235 Luna E 2.1 Edifier speaker system the 2015 CES Innovation Awards Honoree. Its outstanding design and engineering have set it apart from competitors.